Since I have key-chains and jewelry, I like many other vendors are always looking for new and nice ways to display my products. Aside from what you can buy at Amazon or other stores, I often take inspiration from others or TV. In this case, the inspiration came from Timber Kings. Every time my husband watches the show and I walk by, I can't help but admire the shiny wood logs and the art that is put into their buildings.
So, when I found a long, moderately thick branch I couldn't help myself and try to make something useful out of it. I ended up stripping the bark away, sanding it and staining it. Then I placed some dowels and a engraved top cap. Last I covered it with several layers of Polyurethane and placed it on a base. Here is the end result.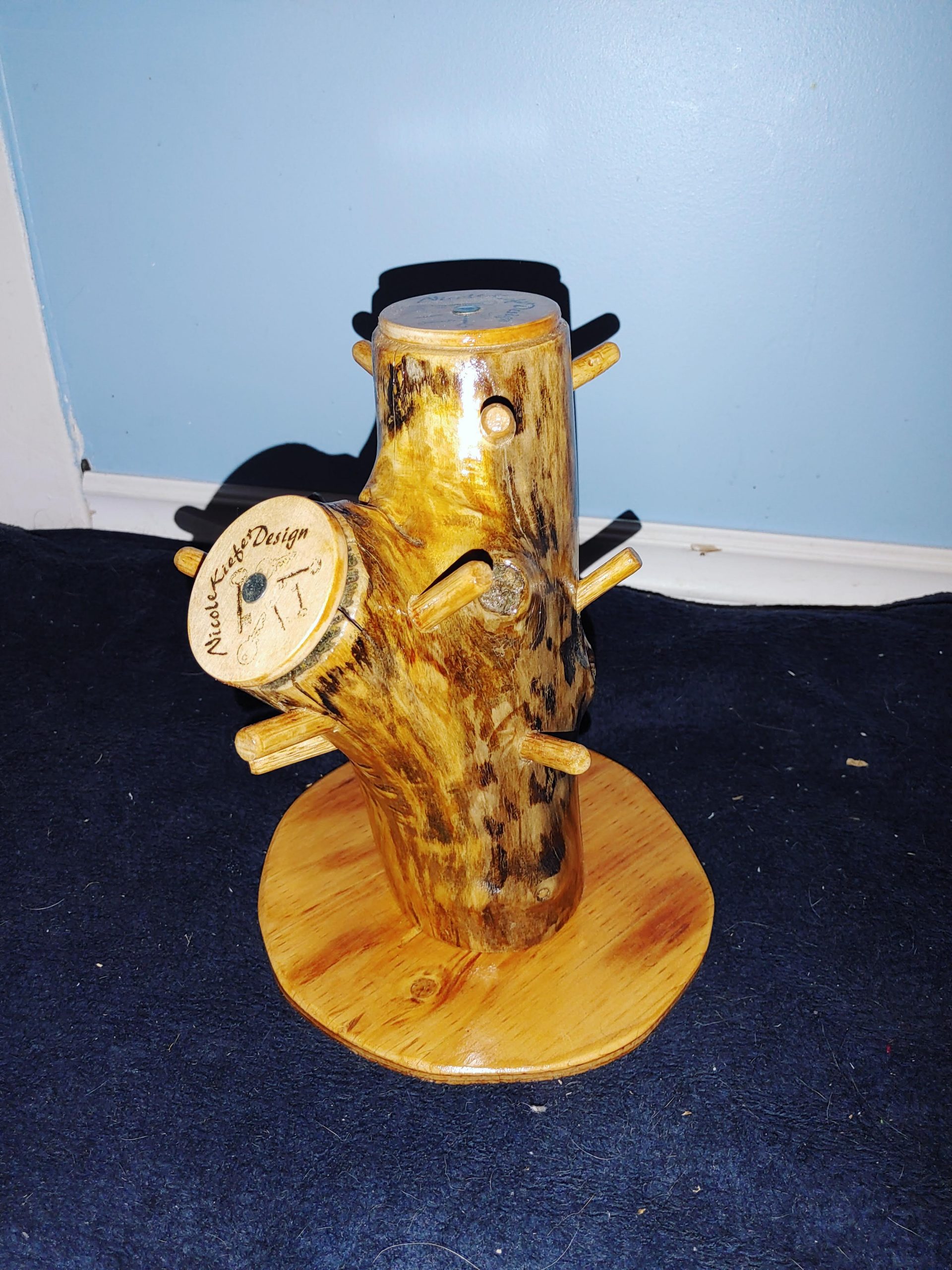 As you can see this display stand is made especially for my key-chains, and I think for my first try it turned out quite well. I also added a bearing so it can be easily turned. Since not every branch is exactly the same I can't offer to make you one that will look exactly alike, but if you are interested either for your own stand/business or home, you can order one. I will use a branch of similar size for $40.00 one with bearing for $50.00 In both cases the top caps can be engraved with your business logo or any design you like.
This one is much larger, made from the same log as the one for my key-chain, the design is specifically for presenting jewelry. Since it's quite tall, I needed a wider base which looked very empty, so I decided to install some trays that can be filled with other products like charms, rings and the likes. Each tray is individually engraved. If you are interested you can order a similar one, with engravings of your choosing on the trays and a customized top cap with your logo or design of your choosing. One in the same size will be $90.00
For orders contact me by messengers or email, production time will be one to two weeks.