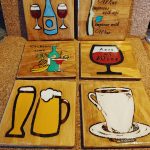 These coasters are 4″ x 4″ inches of plywood, stained in different colors, laser engraved and hand painted. Each set has six coasters and a stand to neatly put them away. The stand is also engraved and hand painted. Some sets are also glow in the dark, which is practical for the times when your summer day outside goes dark.
One of the nice thing about coasters is that they make nice gifts and you can get them custom made. Maybe your company logo engraved or a family crest. Pictures of your family or animals you love, almost anything is possible. Currently I have 5 ready to go sets with different motives.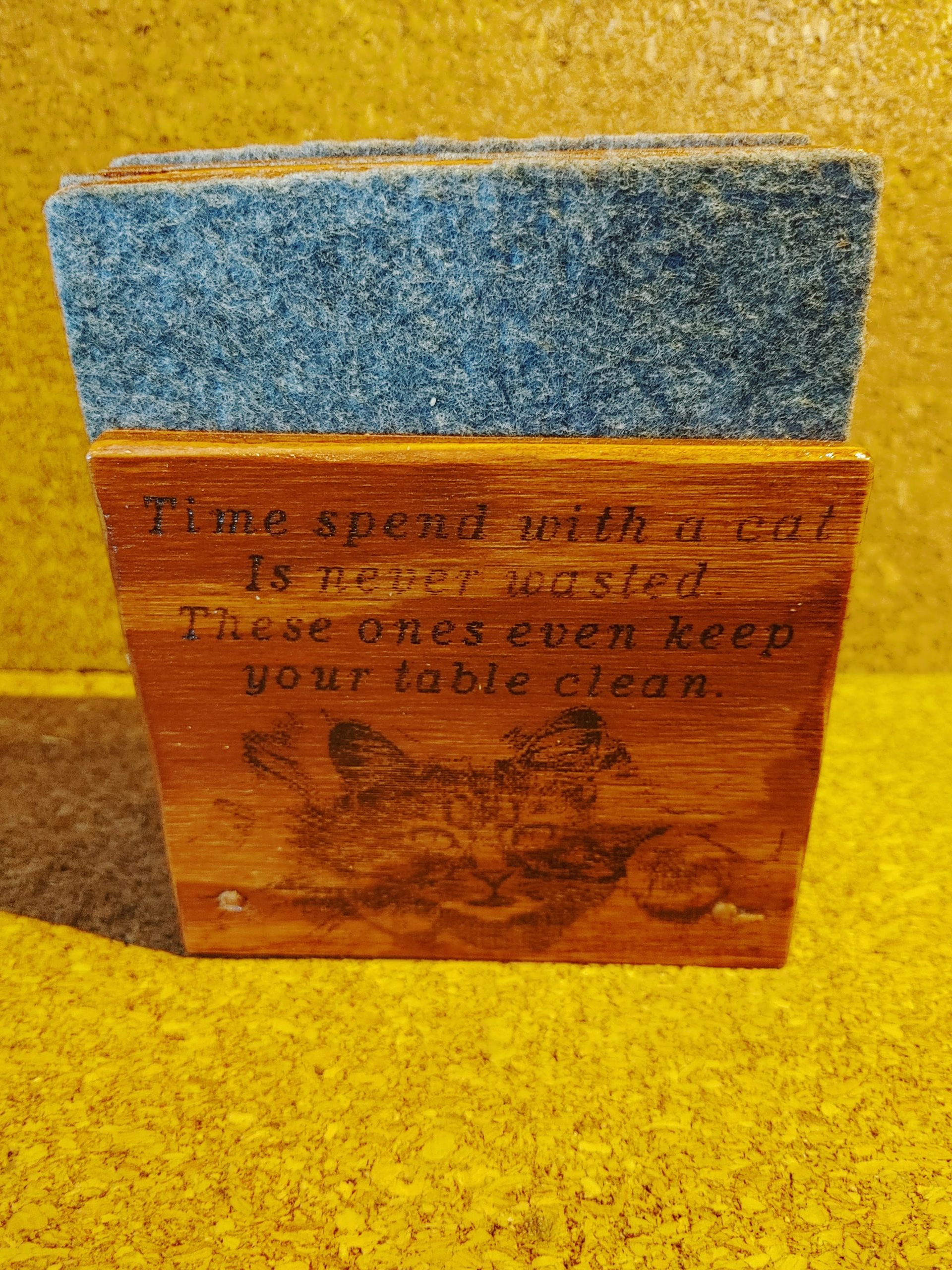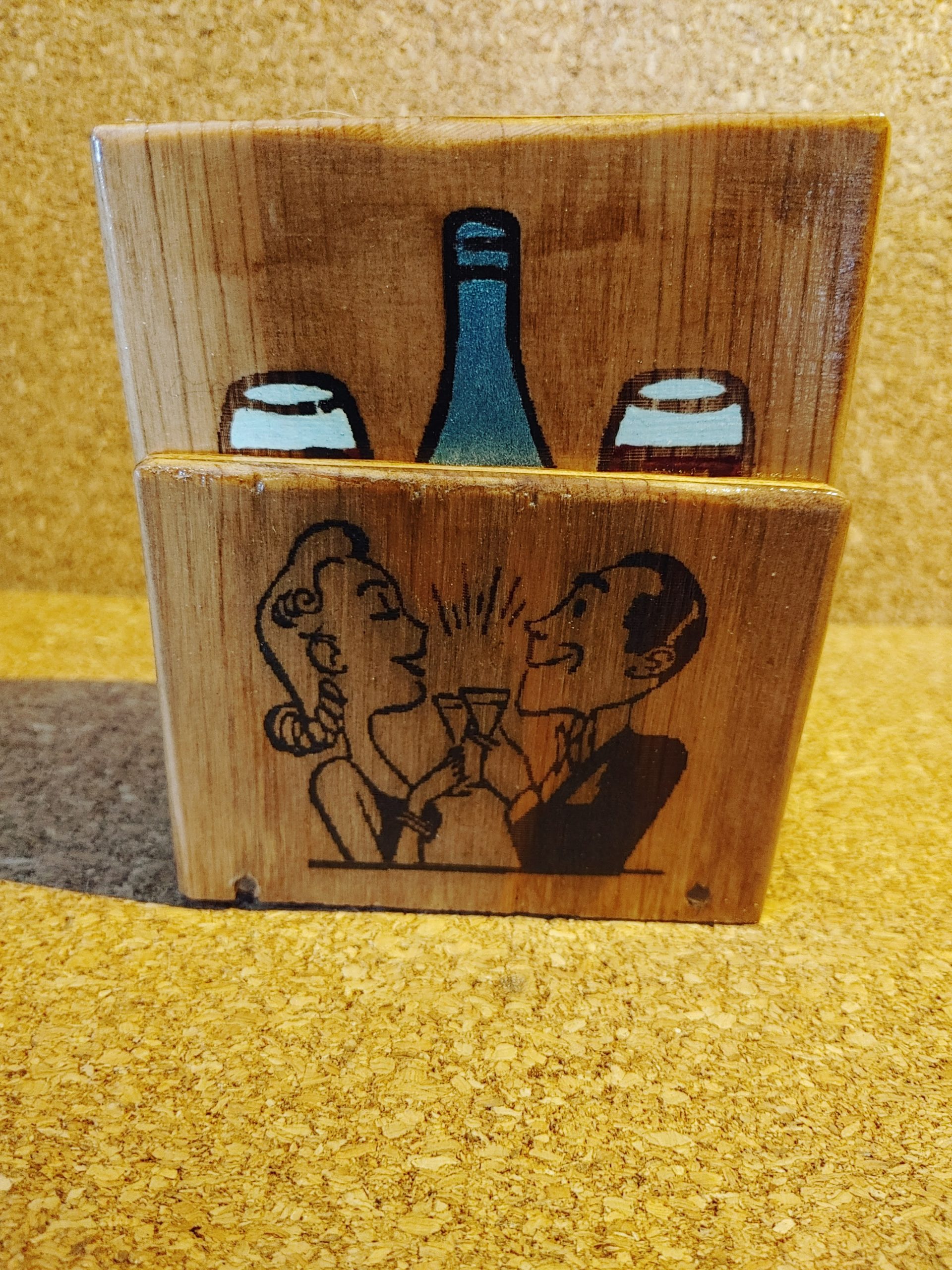 If you are interested in any of these, please contact me via messenger or email. I do deliver free house within Killarney. Same goes if you are interested to have some custom made. Like for restaurants you can engrave your logo, for a wedding you could have the names of the wedding party, or the pics of them engraved, the name of your guest is also a nice option. The option a various and no matter what idea you have, feel free to talk to me about it.