Some time ago I procured a small CNC, biggest I could create with that one was 10cm by 10 cm, but I quickly realized that I loved working with it. So this year I invested some money and bought myself a bigger one. Laser engraving is great but this, is so much better. With this new machine I can do more then pretty boxes or signs with pictures and sayings. With the CNC I can create signs that are 2.5D and with some more experience hopefully 3D as well.
So, what do I offer thanks to my new toy? For example I can now offer large signs, like 30 inch wide and up to six foot long. However, so far my biggest sign was 3 feet long.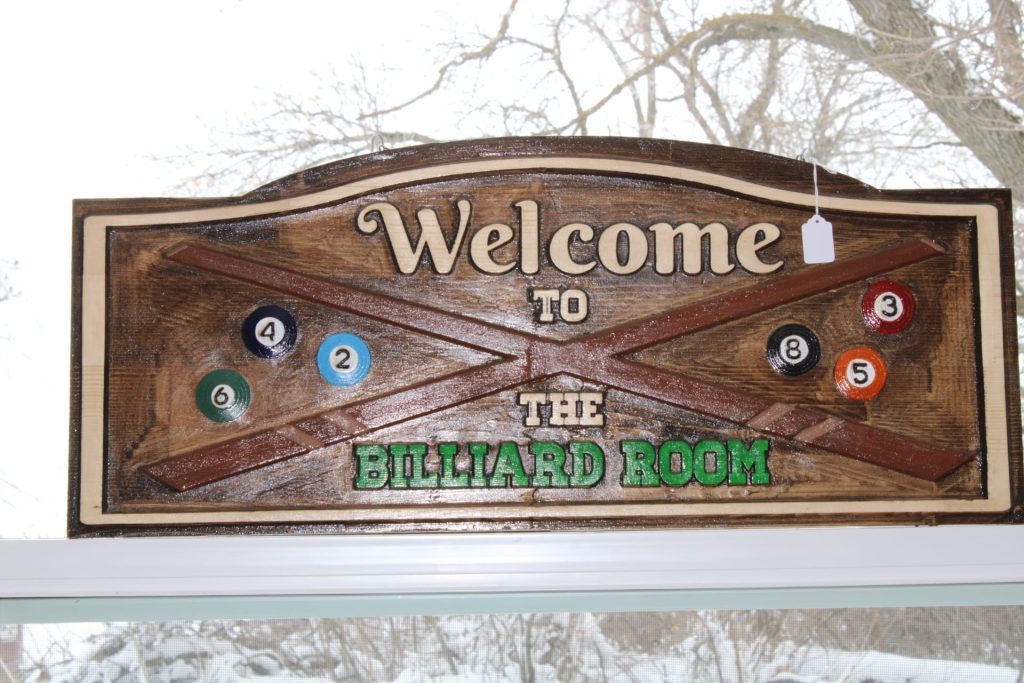 Obviously you can order anything on a sign, I work with pine, oak, tiger wood, zebrawood, walnut, ash and maple and in time many more I hope. Signs can be just decoration or used for advertising a bussines. Feel free to contact me for a free quote.
Signs aren't the only thing I have done with the cnc so far. I also made a few cigarette cases for those smokers that either buy in bulk or make them themselves. All cases I made are for regular size smokes.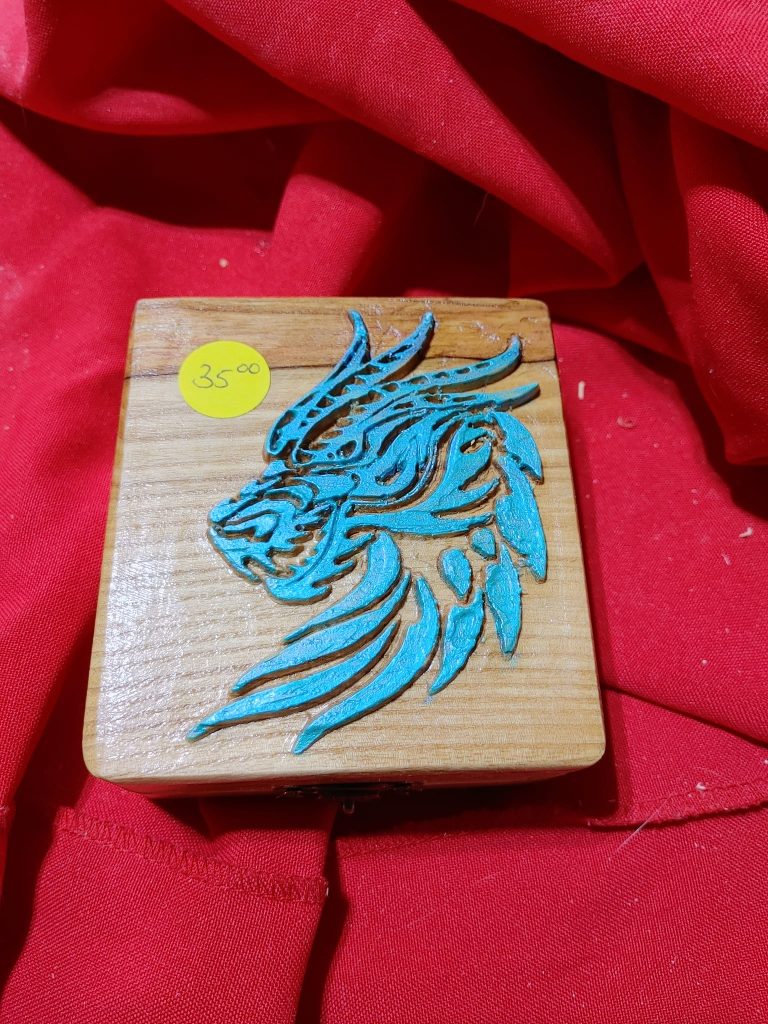 Obviously you an also make interesting wall decorations. Pretty much anything goes, as long as I can either create or find a design that works well in the CNC software.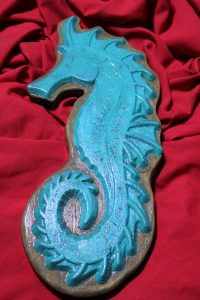 But there is so much more that can be done with a cnc, and I am certain I have only glimpsed the tip of the iceberg. Here is another example. A nice condiment trailer. I'm still working on the truck for it.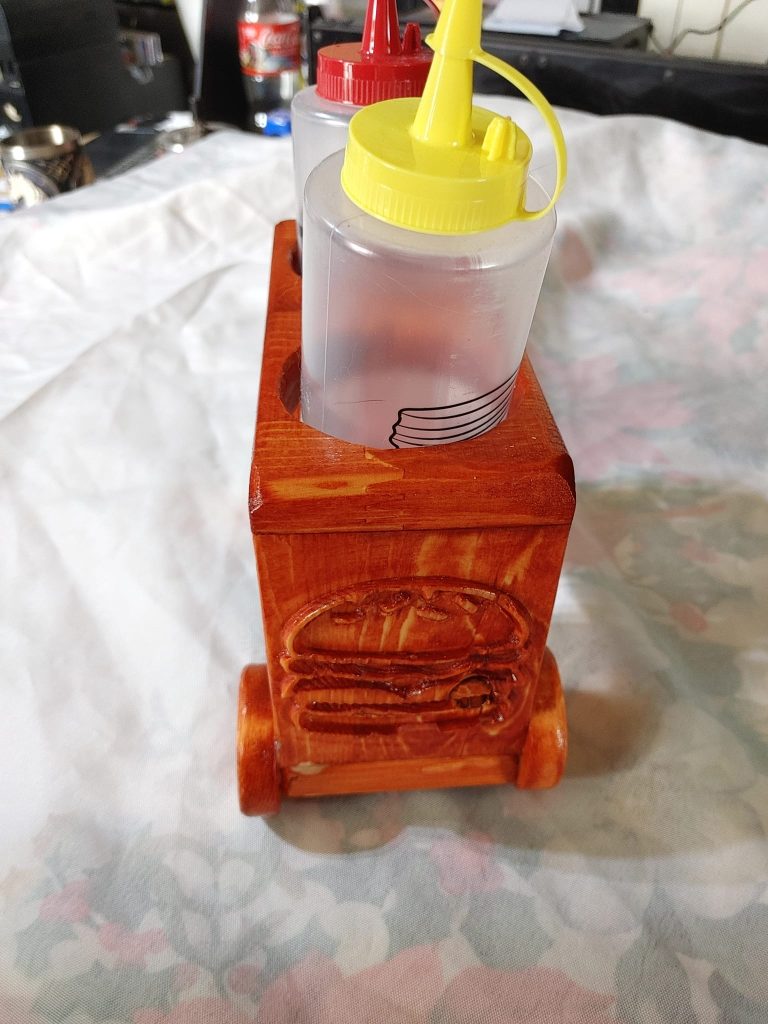 If you're looking for a nice gift, a shot board is also something interesting to give. This one I made from zebrawood and offers space for four shot glasses.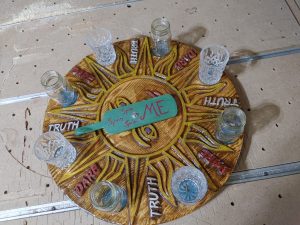 Or maybe you enjoy a nice game of truth or dare in the form of a drinking game. Who doesn't like a game of spin the bottle. So, let's worship the sun god and have some fun.
But as always my favorite thing to do is make nice little boxes. I haven't made many yet since I have been experimanting around with my new toy. Still, here are some examples.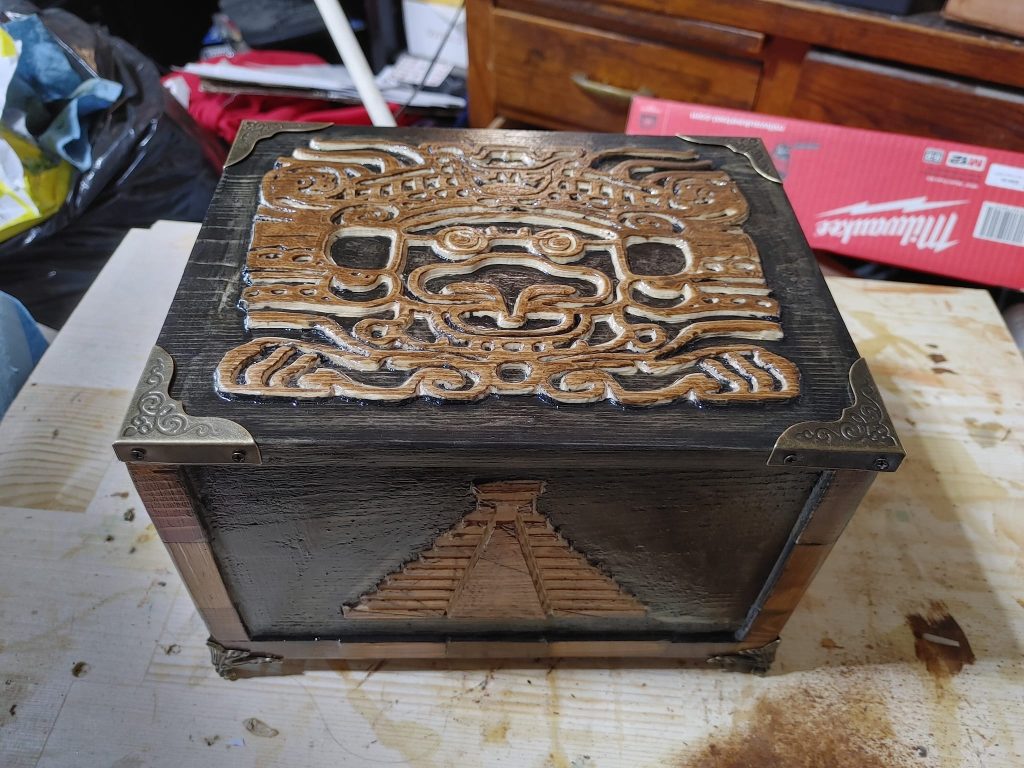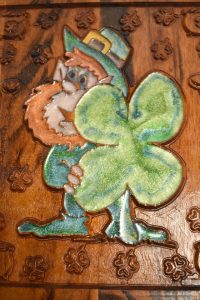 Another possibility is to combine cnc engraving and resin. This one is a door for a small cubbort inspired by st.patricks day. I used tigerwood for this one, and have to say I was amazed by the result.
Obviously anything you see here can be bought, so feel free to pm me if your interested. Same goes for anything you want custom made, email or chat works the best from my side, simply because I live in a dead zone when it comes to reception.