A few days ago my daughter asked me to make her an engraving of her ferret from one of her photographs. Simply taking the photo into the engravers software didn't turn out so well. The picture was too dark, and not enough defined. Even after some tinkering the test print on paper showed that it wouldn't work. So, I took the photos into my Corel PaintShop and tinkered around in there. In the end I was more than surprised with the result.
Here is an example that hopefully also shows that it can be done with other photographs, however not with every photo. So if you would be interested in having one done for your animal, select several pictures.
This photo I got from a public domain, copyright free.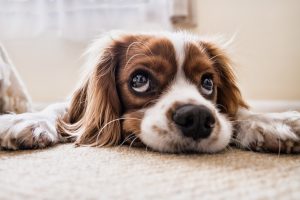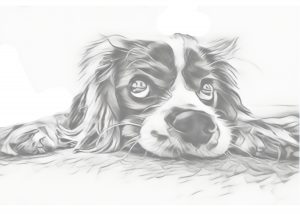 And then I used the tinkered on picture in the engravers software. It took several hours to print, but was certainly worth the time. Here is the end-result.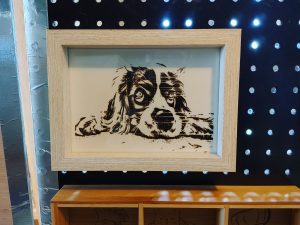 In this case I printed it on a piece of stock paper used for greeting cards, it looks better on wood in my opinion, but for a paper version I would only charge $5 without frame and $10 with frame depending on size. Having it engraved on 1/2″ plywood.