Like with many of my other adventures this was sparked without planing. I'm a smoker and usually when my husband can't bring them from the US, I get them here. This time I was forced to buy mini cigars, which I like well enough but they don't come in individual packaging. Instead they come in a bag of 200, which is not exactly nice to carry with you when you leave the house. So… since I couldn't get a case, I decided to build one.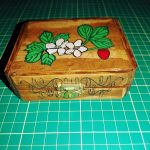 When you go in a store and look at a simple wood box, it seems like something that should be simple to build. Maybe it's the equipment, or that I don't always know how to use it right, or the wood, but simple is not what my first try felt like. I used simple quarter inch plywood, cut bottom and top, then the sides. I engraved all parts and then glued them together, but of course even after measuring them several times, they didn't fit together 100% and I needed to sand them quite a bit while trying not to damage the engraving. It only holds 12 mini cigars, but it works and definitely fits better in my purse then a bag of 200.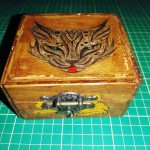 From there I decided to build a little humidor for small amounts for my husband to take with, or simply to store them safely. I'm still working on the humid part, for now I'm using terpene shield packages, taped to the top. Hopefully I'm finding a better looking solution soon, so I can actually sell them and not just make them for myself.
But making these two sparked my interest in building more boxes, not all of them nice and square. They might not be the best boxes, and they have their flaws, but I also don't charge much for them. Each box is build from scratch, hand painted and some of them lined inside.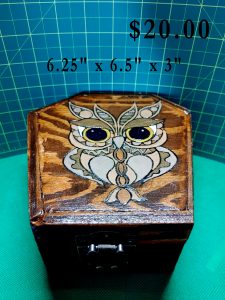 If you don't know me, you don't know that I love owl's, so this hexagon shaped one features one with large eyes. It's made from plywood, with a nice big lock that can be fixated with a small piece of wire. Both lid and bottom are lined with soft fabric and the rim with soft felt.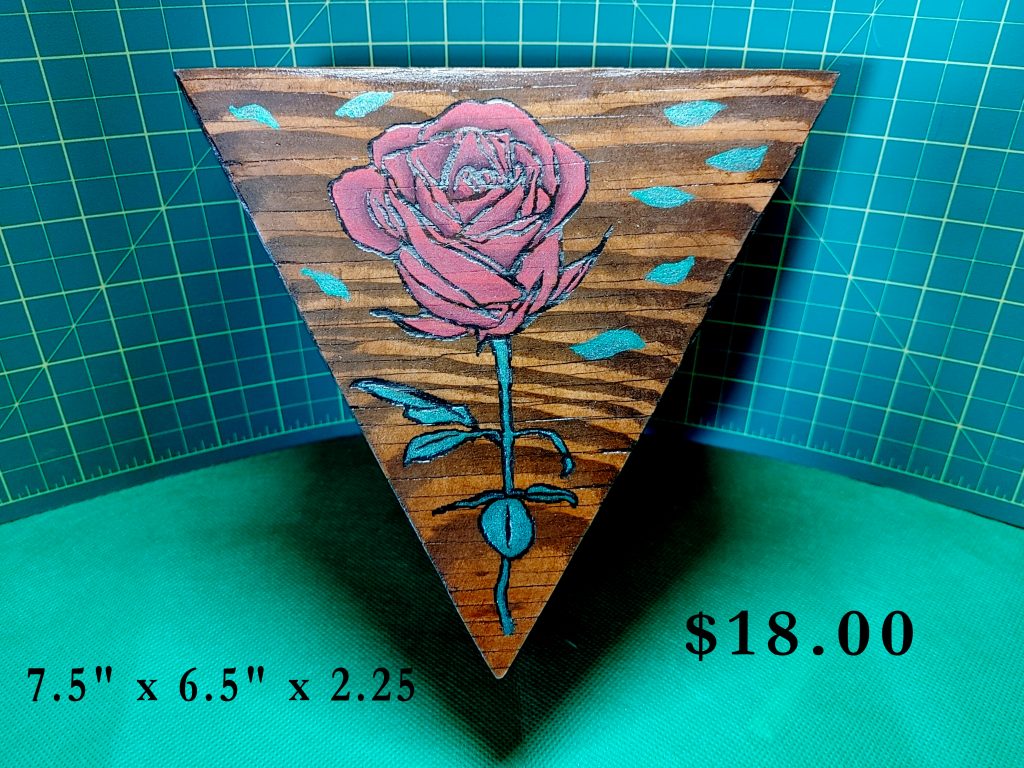 This one turned out quite well for a first try on a triangular shaped box. The lid is engraved and hand painted with a rose and some loose flying leafs. The inside is lined with soft fabric. Because of the tip it doesn't have a lock, but will still make a pretty box for small keepsakes.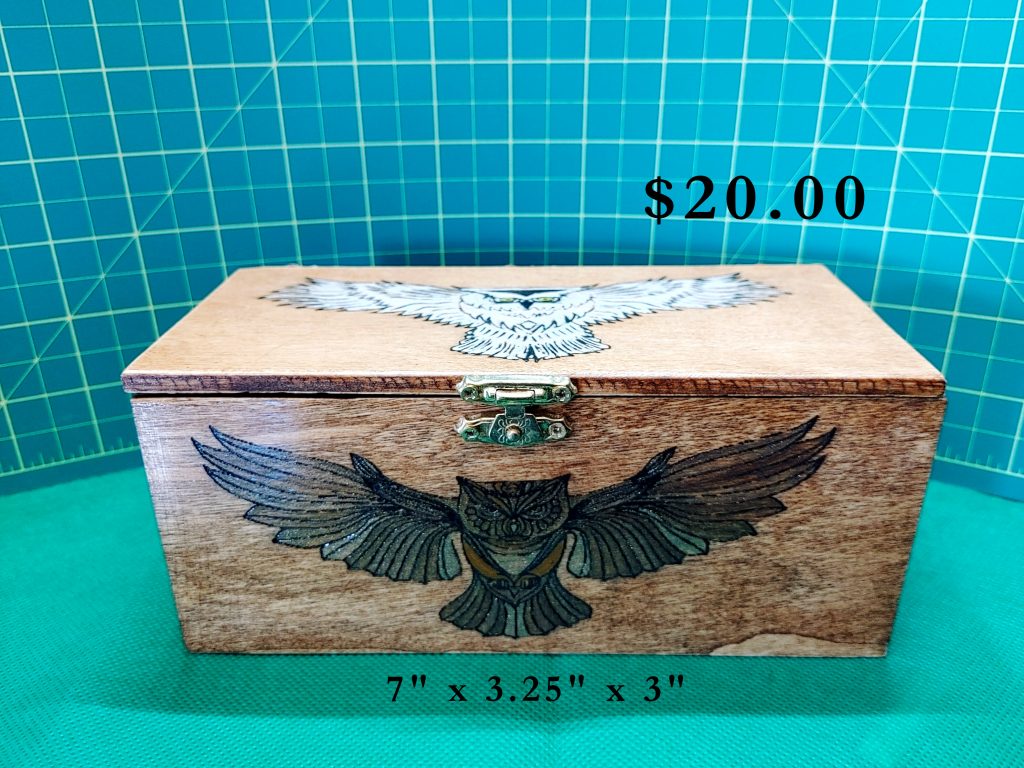 This box is made from basswood, each side engraved and hand painted with owls, The lid is held by three hinges and has a nice snap lock to keep it closed. The inside has two compartments. One on top of each other. This one was the easiest to build and also the most fun.
If you like to have more information's, want to buy one of these boxes or talk to me about creating a custom one for you, please feel free to use the chat function.